Tips 2002

---
---
---

Pointer Glove
By: Caroline Musselwhite & Carol Goossens'

We are starting the new year with an old idea. The January 2002 AAC Tip of the Month is an index finger pointer glove. Caroline showed it at the recent AAC in the Desert Conference and Carol Goossens' - who initially designed the glove - 'remembered' it from years ago. When Caroline mentioned that this would be the AAC Tip of the Month at their local AT Interest Group, one of the members said "Great - I needed it again and couldn't find my old pattern!'. Liks so many things we use - storage and retrieval can be a problem. We all have a bag of tricks (which gets bigger every year) and sometimes need a place to store those tricks. Hopefully, this website can serve as a 'closet' for light-tech and high-tech tips and tricks for you!
---
---
Converting Boardmaker Windows files to PDF documents
---
---

Everything Music
By: Caroline Musselwhite
This file contains a short list of materials for augmentative music.
I've been 'revisiting' my music workshops, as I'm teaching a music class online (see COURSES). It made me decide to devote this issue of the Tip of the Month to music!
June 2002
---
---

Fan Spinner!
By: Caroline Musselwhite
An inexpensive battery fan can easily be transformed into a simple spinner. This month's Tip shows how to modify a fan to create a spinner . . . and WHY! If you have more ideas, please share them at our Message Board. You can buy battery fans at dollar stores and outdoor sections of department stores. Enjoy!
---
---


Facilitating Partner Communication
By: Caroline Musselwhite
Here is a great tip sheet that Caroline has used at various AAC camps and events to help those who communicate with AAC users.
---
---

Poetry Websites & Handout
---
---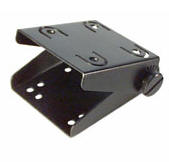 Clam Shell Mounting Bracket
By: Caroline Musselwhite
This helpful tip provides information on low cost mounting accessories for switches etc.
---
---

---
---

---
---
---
---
Our little idea guy marks the tip attachments. They are posted in pdf format. On the few occasions where there was more than one document to attach, we have "zipped" the files.
PDF File Information

Contact us if you need tips in another format.