Tips 2019

---
Tip 1 for 2019
Vote By Letter: Evaluative Feedback
Tip 2
to be announced....
---
---
---

---

Vote by Letter: Evaluative Feedback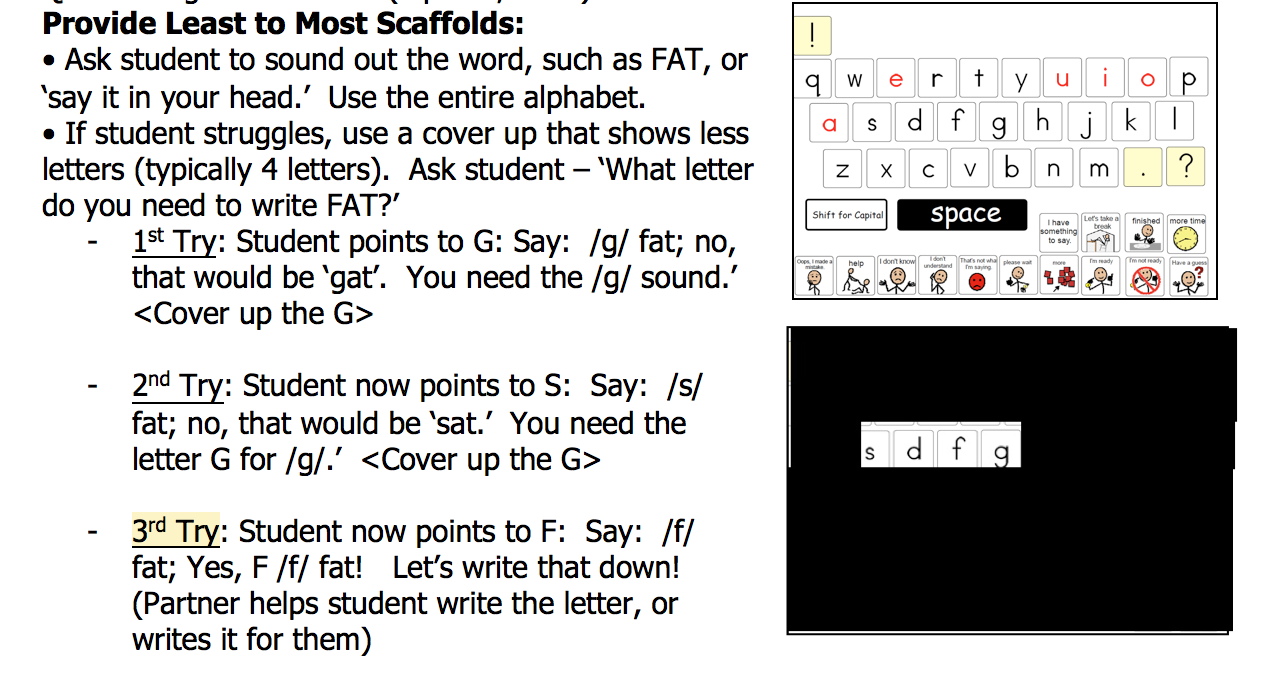 Voting by letter is a great activity for helping students have a 'real' purpose for figuring out initial sounds in words. This tip describes how to give evaluative feedback to supporting:
Onsets: initial vowels, digraphs, or blends

Vowels: especially vowels that are 'obvious' such as /a/ in cat or /i/ in ice
This strategy helps students move beyond guessing, by:
Comparing their choice to the correct choice

Showing them what word their choice would make
---
---

Our little idea guy marks the tip attachments. They are posted in pdf format. On the few occasions where there was more than one document to attach, we have "zipped" the files.

PDF File Information
If you don't have Acrobat Reader on your computer, go to the following site:
http://get.adobe.com/reader/

Contact us if you need tips in another format.